Articles by Stephen J. Kelley
At Safety First Financial Planners, we believe everyone should be empowered to educate themselves about the important aspects of financial planning. The following articles provide helpful information so that you can make the best possible choices about your financial future.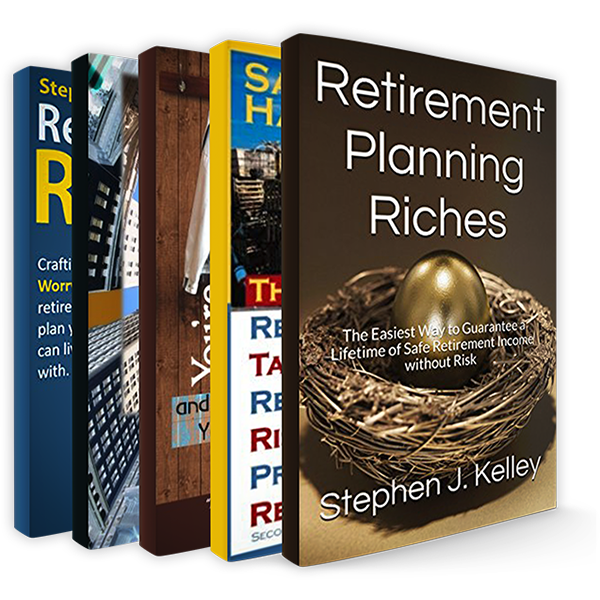 AVAILABLE ON AMAZON
READY YOURSELF FOR RETIREMENT WITH BOOKS BY STEPHEN KELLEY.
As a veteran of the financial services industry, Stephen Kelley has authored five books on various topics to help readers discover a new way of planning for their futures. Browse his titles below:
Ready. Set. Retire! Crafting a Worry-Free Retirement Plan You Can Live With
Know-So Money/Hope-So Money: Retirement Secrets Wall Street Doesn't Want You to Know
Tell Me When You're Going to Die and I'll Show You How Well You Can Afford to Live
Safe Harbors That Can Reduce Taxes, Remove Risk, and Protect Your Retirement
Retirement Planning Riches: The Easiest Way to Guarantee a Lifetime of Safe Retirement Income Without Risk
Ready To Take The Next Step?
For more information about any of the products and services listed here give us a call at 603-881-8811 or fill out the form below to have a member of our team reach out to schedule an initial consultation.