Safety First Financial Planners/Coach Capital Management
The Conversation YOU NEED, For The Retirement YOU DESERVE
Would you start the process of building your retirement dream house by purchasing building materials and hiring a plumber? Without first creating a plan, how would you know which materials to buy or which plumber to hire?
Why then, do you approach your actual retirement plan any differently? For years, maybe even decades you've been putting money away in 401(k)s, IRAs, etc. But where is your comprehensive retirement plan? Did your 401(k) plan give you one? Your accountant? Your broker? What if the things they provide for you are wrong for your plan, or just don't work well together?
We believe in a different approach. Before you build up your nest egg, make sure it will not only be enough to fund your retirement, but that it's made up of the right components to support your plan. Otherwise your investments may limit your outcomes, rather than ensuring your goals will be met.
Near retirement and already invested? Most people are amazed at what we can do to create an efficient an workable plan, even close to retirement. But the sooner the better, so don't delay any longer.
TODAY'S RETIREMENT IS DIFFERENT
It's not the final chapter in the book of life but rather the beginning ... a second act. It's time to have the conversation NOW about shaping the future you want and deserve.
OUR EDUCATIONAL RESOURCES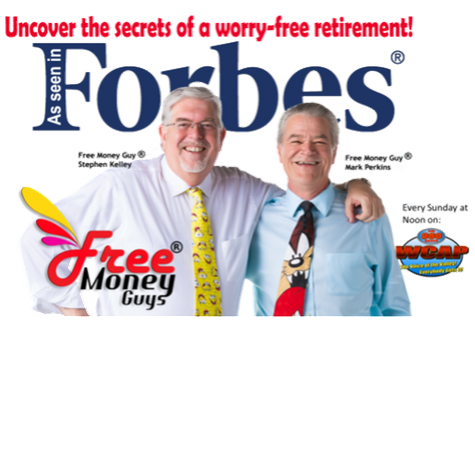 Tips to maximize. Strategies to protect, Laughs to entertain. The Free Money Guys spice up a dry subject with wit, humor, and 50 years of experience, showing you how to help keep your retirement assets on track. Catch them at noon every Sunday on WCAP AM-980, Lowell, MA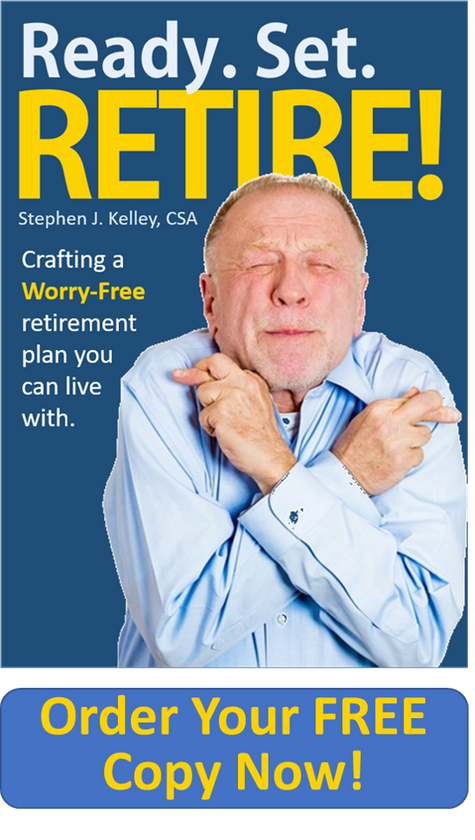 Stephen Kelley began his professional career as a journalist, working for many nationally known magazines and newspapers. Then, coming to the financial planning world relatively late in life as a consumer of these services and product gave him a unique perspective on the industry.
He has put those two elements together to create a wide array of published articles, books, radio programs, videos, workshops and proprietary planning techniques. Pick up a complementary copy of his latest book, "Ready. Set. Retire!" by clicking here.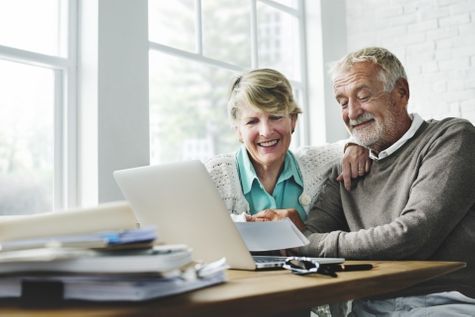 Do you want a retirement that has predictable, steady, renewable, guaranteed income you can't outlive? Watch these videos.
"UNTIL YOU REMOVE RISK, IT'S NOT PLANNING, IT'S HOPING."
-STEPHEN KELLEY
By beginning with the desired outcomes, putting Last Things First, you ensure you have the necessary inputs to produce the desired outcomes, thereby providing what you, the client, want, rather than what your investment choices dictate..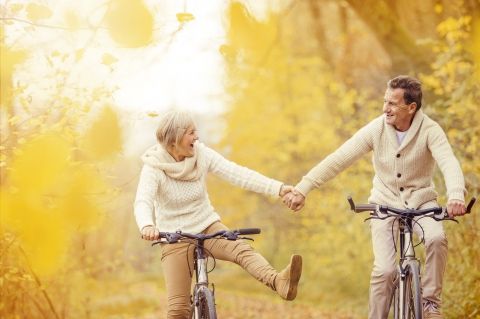 FEEL LIKE YOU'RE LOSING CONTROL OF YOUR RETIREMENT? WE WANT TO HELP.
If you're looking at your account statements, trying to figure out where you stand financially, we'll be the first to say, please don't go it alone!
When so much feels outside our control these days, there's no reason to put off talking to someone who can help you regain control. In fact, in the past few weeks, we've had many conversations with people who are trying to make sense of our world right now. Give us a call or fill out our contact form and let's talk about your biggest concerns. We promise to answer your questions and give you an objective assessment of your financial position - at no obligation whatsoever. During the pandemic, all meetings will be conducted virtually via Zoom or similar system.
Many things feel outside our control these days. Your financial strategy shouldn't be one of them. Call us now at 603-811-8811.
READY TO GET STARTED? Request a free consultation below